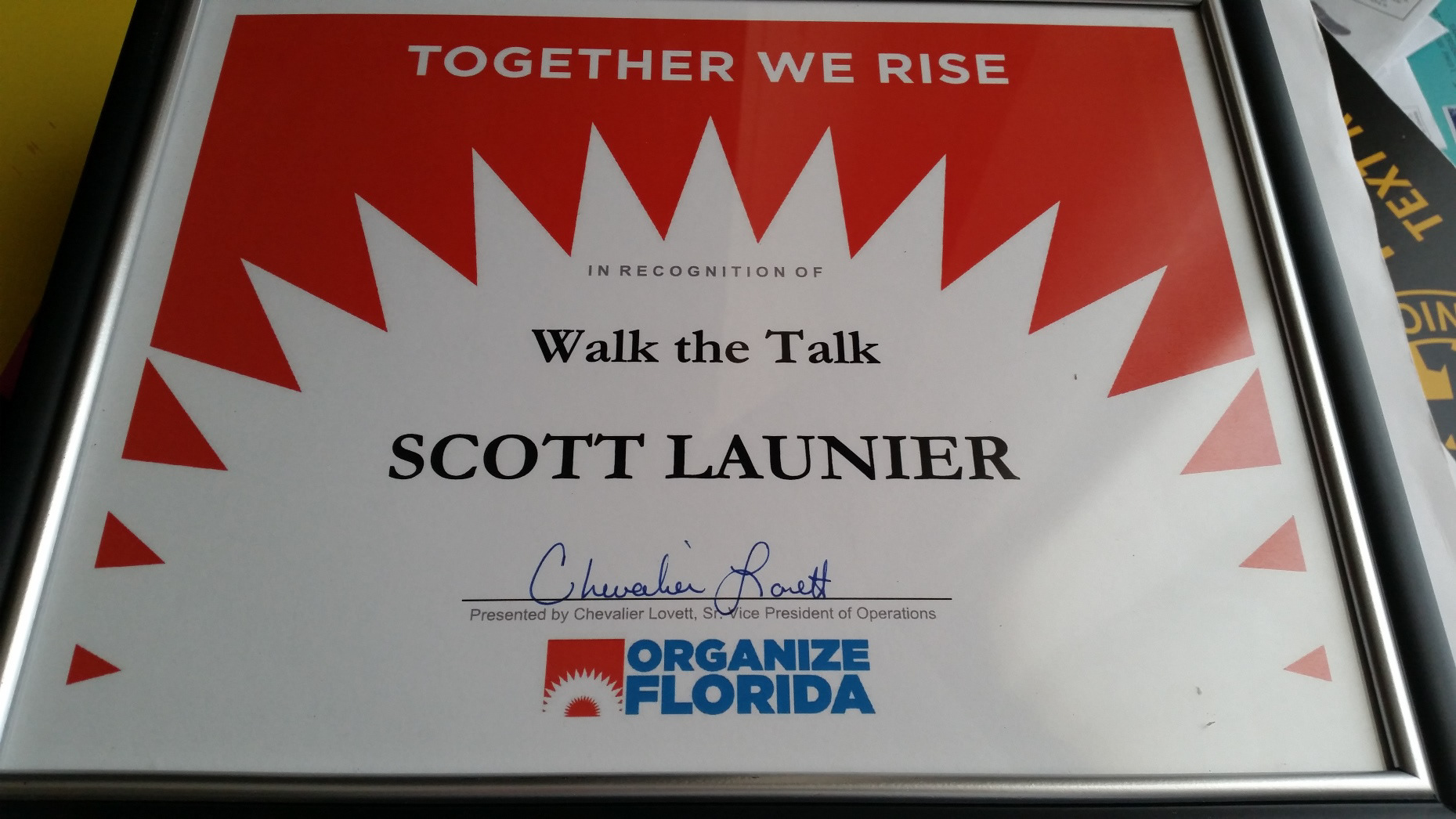 My Union Objectives:


1. To promote a democratization of the University that will enable members of the university community to better serve the people of the State of Florida

2. To bring faculty and professional employees of the University and the State University System into a relationship of mutual assistance and cooperation in order to obtain and maintain for them the rights and privileges to which they are entitled
3.  To combat all forms of discrimination based on age, disability, gender, gender identity, gender expression, genetic information, marital status, national origin, political belief, race or color, ethnicity, religion/non religion, residency status, veteran status, sex, parental status, pregnancy, or sexual orientation in the University, the State University System, and society
"I speak about the system.  About white boardrooms and white leadership teams.  About white culture and the organization's habit of hiring people who perpetuate that culture rather than diversify it.  But the white consensus doesn't want me to point out these things.  I was only supposed to name the 'bad apples,' so now whiteness has a few names for me.  Divisive.  Negative.  Toxic."